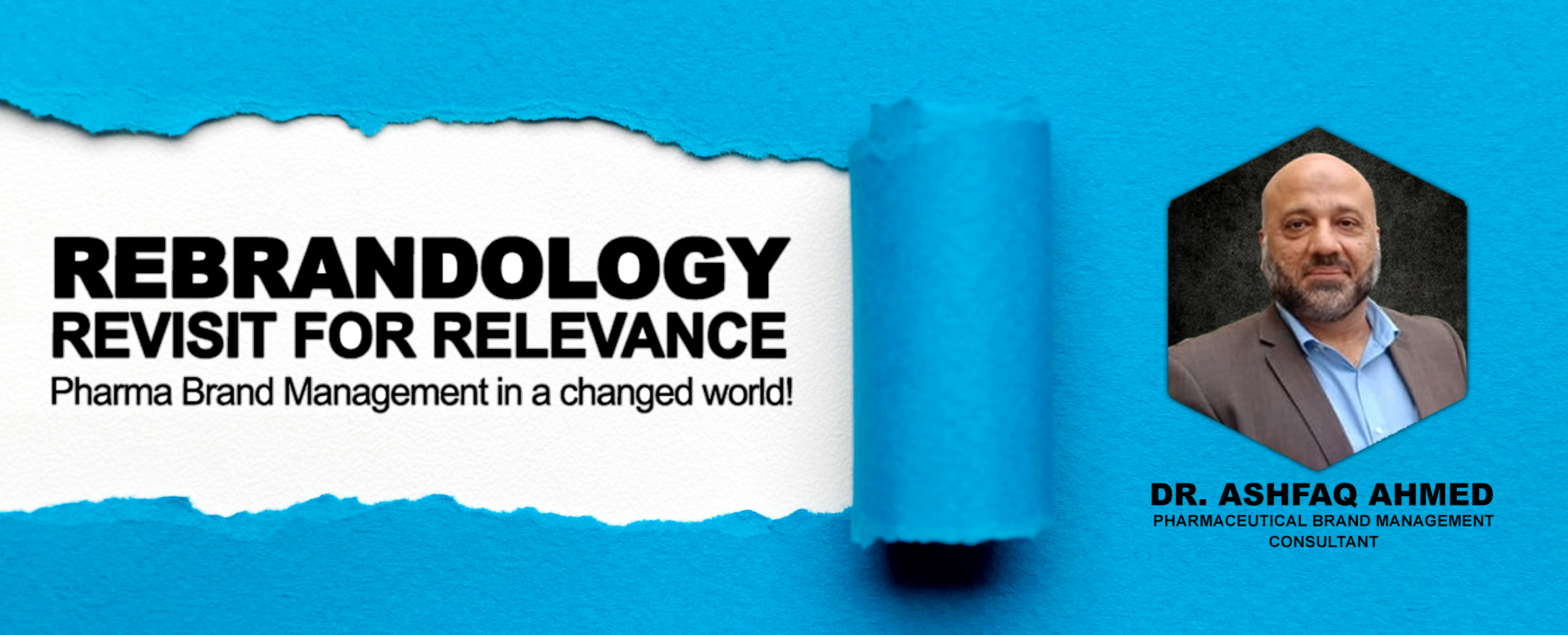 Unfortunately, in good times the majority of the companies despite spending exuberantly on the advertising and promotional budgets remained myopic in their strategies. What today haunts us that more than 80% of the planned budget activities cannot be initiated and executed?
Rebrandology - Revisit for Relevance is the essence of revisiting the Pharma Brand Management teams to start of their reincarnation that gives new birth to the real understanding of what brand management is all about.
Rebrandology Training Courses teach and train product management teams to learn how big brands are made and livable on long term strategies improving the profitability of the organization.
Rebrandology initiative is based on eight (8) interlinked pillars of brand management training modules. It practically covers the core job functions through learning based on real-life scenarios, case studies, and best practices of the industry. This training is designed for the:
Business Managers
Group Product Managers
Product Managers
Assistant Product Managers
Marketing Executives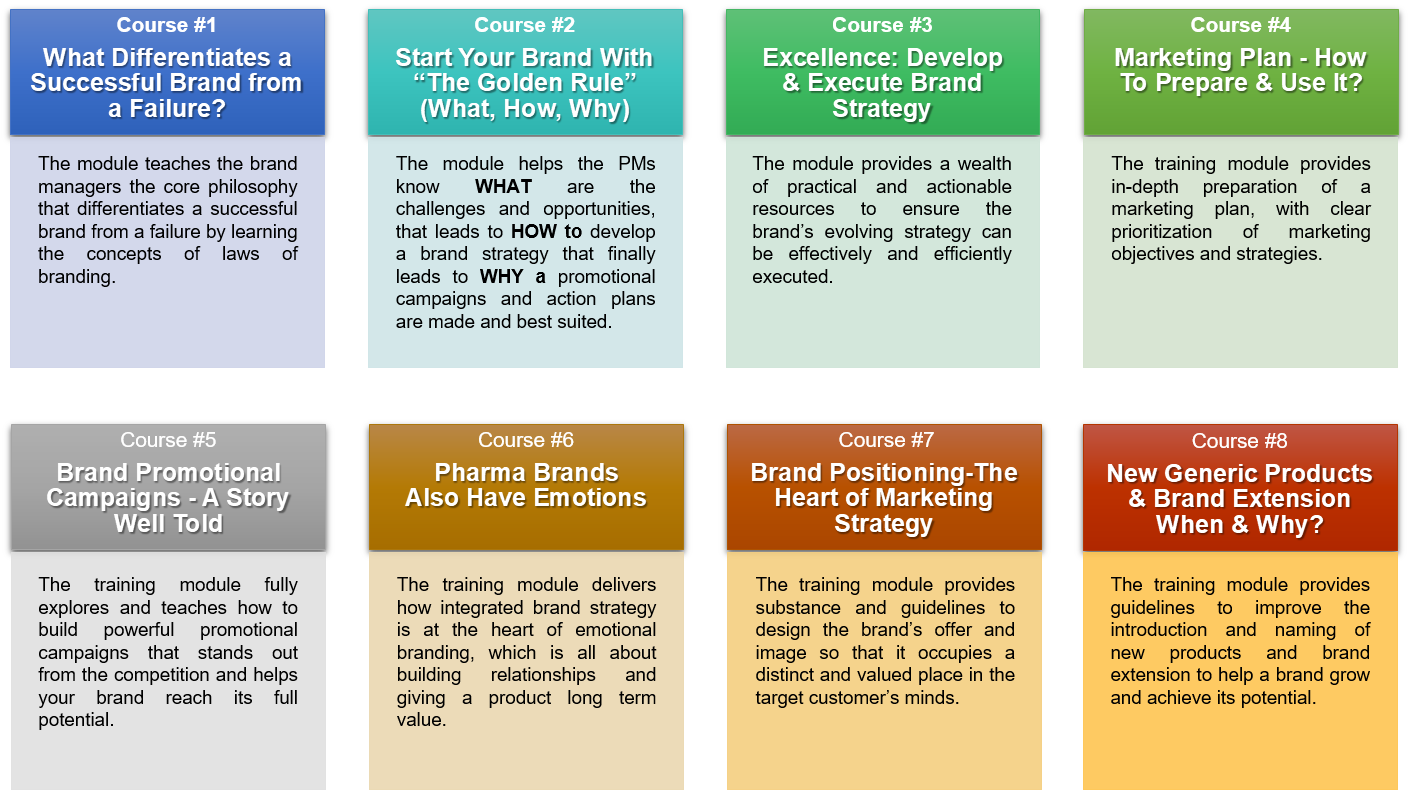 Online & Onsite courses will be announced on this website timely. Signup and get registered for Rebrandology Updates.
Course Details

The Goal of the Training

The Training Course provides brand managers a comprehensive and up-to-date treatment of the subjects of brands and strategic brand management. The design and implementation of marketing programs and activities to build measure and manage a successful brand.

The important goal is to provide managers with concepts and techniques to improve the long-term profitability of their brand strategies.

2 Hour Sessions

4 Days Course

Specially Designed for Pharmaceutical Industry

Who should attend?

Business Managers
Group Product Managers
Product Managers
Assistant Product Managers

Learning Outcome

The course will help the product managers learn to apply brand thinking or the branding process to the business.

It will teach you to turn your water into "Evian", or yourself into the next "Bill Gates". Aim high. The training will open the minds to help them differentiate the winners from the losers?
It is the laws of branding principles that will explain how one can develop a successful brand.
During the course of the training with the help of real life case studies and best practices, the team will learn how people identify your brand, how people perceive your brand and the experience people have with your brand.

Coursework Includes:

Pre-Reads
Module File
Group Exercises (28)
Neuron Teasers
Real Life Case Studies (5)
Final Assessment Quiz
Presentations
Certificate Of Completion

Training Dates:

7th - 8th - 11th - 12th August 2020

Training Time:

9:00 pm – 11:00 pm

About the Trainer

Dr Ashfaq Ahmed is an inspirational marketer with more than two decades of commercial business experience in the pharmaceutical and FMCG industry. He is a Strategic Brand Consultant can help at your side to provide advice on the challenges you face in todays' scenario. Create realistic action steps for your brand management team, new brand launches, innovative ideas and activities for your new promotional campaigns.


Per Participant Investment:
PKR 20,000/-
15% Discount for a corporate group of 3 or more.
Last Date for Enrolment:
4th August 2020

Webinar

The webinar recognizes the challenges faced by the pharma brand managers in this new Normal World. It briefly elaborates on useful insights on the opportunities pharma product managers can learn to build better brand strategies, durable action plans which will give them a competitive edge in taking their brand to new heights in terms better brand positioning, improved market share while increasing their engagement with the healthcare professionals. Remember today you have to seriously revisit to build your brand that becomes more relevant in the eyes of the customer.
If you would like to conduct in-house training sessions for your Pharma Product Management team then please send us your query for a detailed proposal.
Dr. Ashfaq Ahmed - Profile Download